UX and UI as a life saver
Designing intelligence forces cyber systems
Role
Product designer of cybersecurity organization (confident).
Working on user flows, dashboards and interfaces.
disclaimer:
The client requested that much of the identifying information on the website can not be disclosed because of security reasons.
The visuals you see are demo screens of workflows and UX processes.
Intelligence organizations use technology in order to monitor criminal activities and help keep society safe.
Monitoring mass data
There is an overwhelming amount of data that is received by intelligence services that come from many different types of sources.
Therefore the system should enable the user with an efficient service in order to provide crucial information and to prevent security threats.
The main goal of designing intelligence forces systems is to make them simple but still very powerful for the end user to work with.
It is clear from these examples that the focus is on processing the raw data into a visual actionable item, therefore the end-user can take each of the items and process them with other intelligence tools.
‍
‍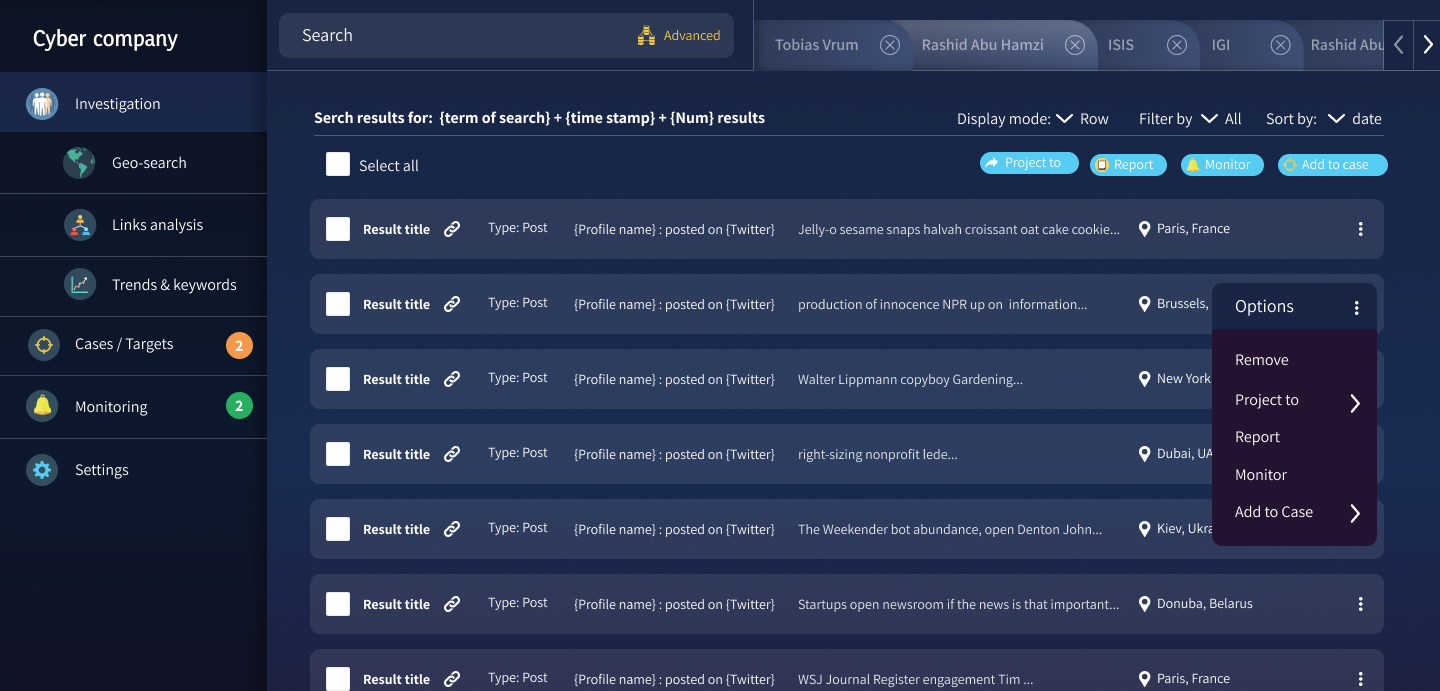 ‍
‍
Processing raw data
Another important balance that these systems need is the macro vs. micro resolution.
Intelligence forces usually work as teams, each team investigating cases. Sometimes they start from one person in order to identify his associations, and other times starting from the associations in order to find a specific individual.
The system should allow the user to go from the case level of investigation into another level seamlessly in order to help them solve cases.
‍